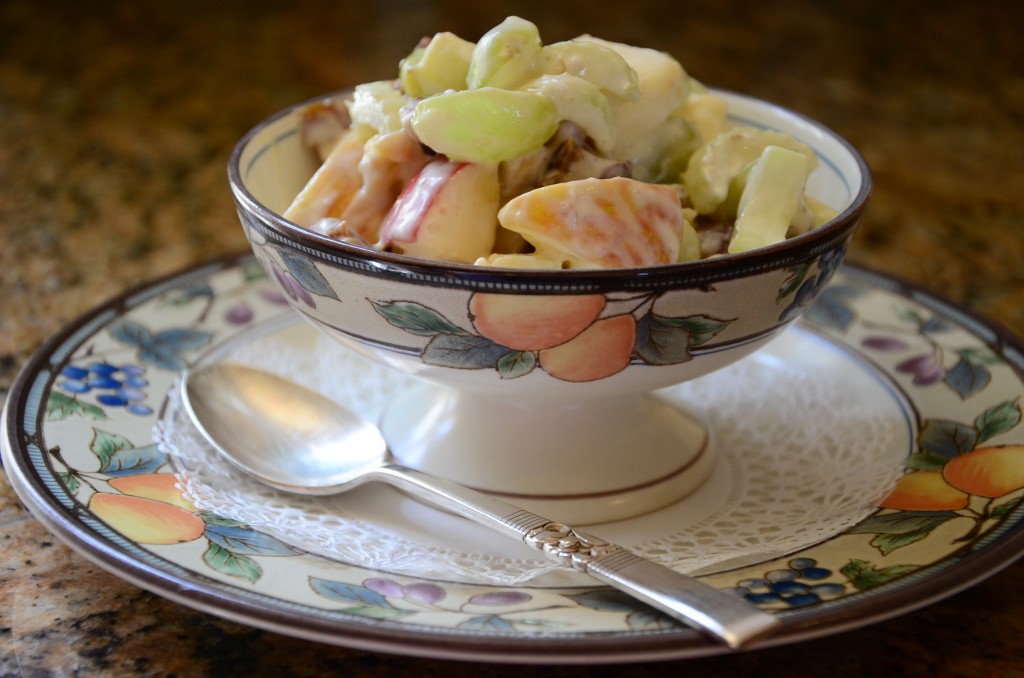 Honey Waldorf Salad
Ingredients
4 C diced apples
2 Tbsp fresh lemon juice
2 C grapes, both green and red
1 C thinly sliced celery
½ C chopped dates
½ C chopped walnuts
½ C mayo
¼ C honey
2 Tbsp sour cream
½ tsp salt
Instructions
I use an assortment of Red and Golden Delicious apples and maybe one Granny Smith or my favorite, Honey Crisp.
Core and cut up the apples, toss with lemon juice.
Add the grapes (cut in half the long way if they are large.)
Toss in the celery, dates and walnuts.
In a separate bowl, combine mayo, sour cream, honey and salt. Mix and pour over the apple mixture and mix well.
Chill before serving.