Snacks- Chocolate Peanut Butter Rice Chex Mix- Gluten Free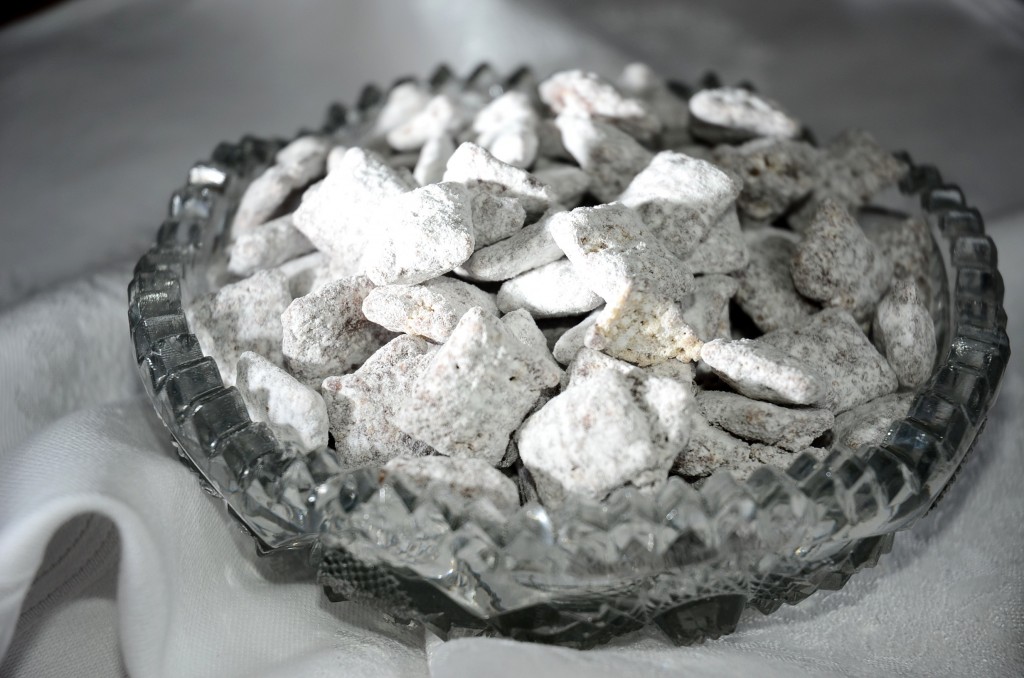 Author:
Gracehill Bed and Breakfast
I saw a bag of this at Sams Wholesale the other day, called Muddy something, so I suppose you could buy it pre-made.  It might be cheaper homemade, and you don't have the extra chemicals in it!  I got this recipe from Carol Weiner of Townsend, TN, at Tuesday's Dazzling Domino's Dames!
Ingredients
9 cups of Rice Chex (almost a whole box)
½ cup of peanut butter (doesn't make any difference if it is creamy or chunky, but I use creamy.)
12 oz bag of semi-sweet chocolate chips
powdered sugar
Instructions
Melt the chocolate in your microwave or on your stove top and add the peanut butter.
Mix just until creamy smooth.
Pour over the Chex mix in a big bowl.
Gently toss and stir until covered.
Pour a cup of powdered sugar on top of the Chex mix and toss until pieces start to separate. You will do this 3 or 4 times using a few cups of powdered sugar, but I never measured exactly how much.
This freezes well.
Read More
Snacks- Cheerios with Peanuts (or Pecans), Cashews, and Almonds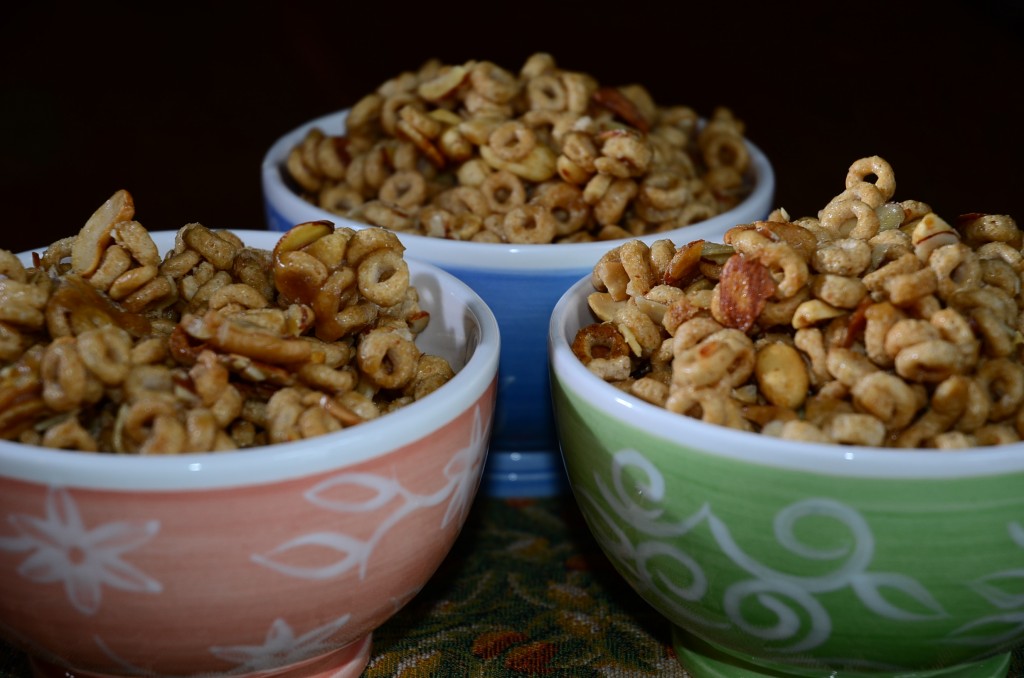 Author:
Gracehill Bed and Breakfast
There always seems to be enough goop to coat everything; you just have to really mix it in the pot for a few minutes.
Ingredients
½ c. brown sugar, packed
½ c. dark corn syrup
¼ c. butter
½ tsp. salt
6 c. Cheerios cereal
1 c. peanuts
½ c. slivered almonds
(The original recipe is above. I usually use
1 cup of peanuts, 1 cup of silvered almonds and 1 cup of cashews. You could use pecans if you have a peanut allergy.
Instructions
Heat oven to 325 degrees.
Brush jelly roll pan, 15½ x 10½ x 1 inch with butter or spray with oil cooking spray.
Melt butter then add brown sugar, corn syrup, and salt in 3 quart, or bigger, saucepan over medium heat, stirring constantly, until sugar is dissolved, about 5 minutes.
When it's bubbling remove from heat. Stir in nuts, then add cereal and stir until well coated.
Spread mixture in the jelly roll pan.
Bake 15 minutes.
Cool 5 to10 minutes; then loosen mixture with metal spatula and break into chunks into a plastic container with a lid. Don't wait too long or you are busting it apart.
Store in the covered container.
I usually freeze it and it lasts for months.
Just scoop out how much you need and leave the rest in the freezer.
About 8-10 cups of snack.
Read More