Side Dish- Escalloped Pineapple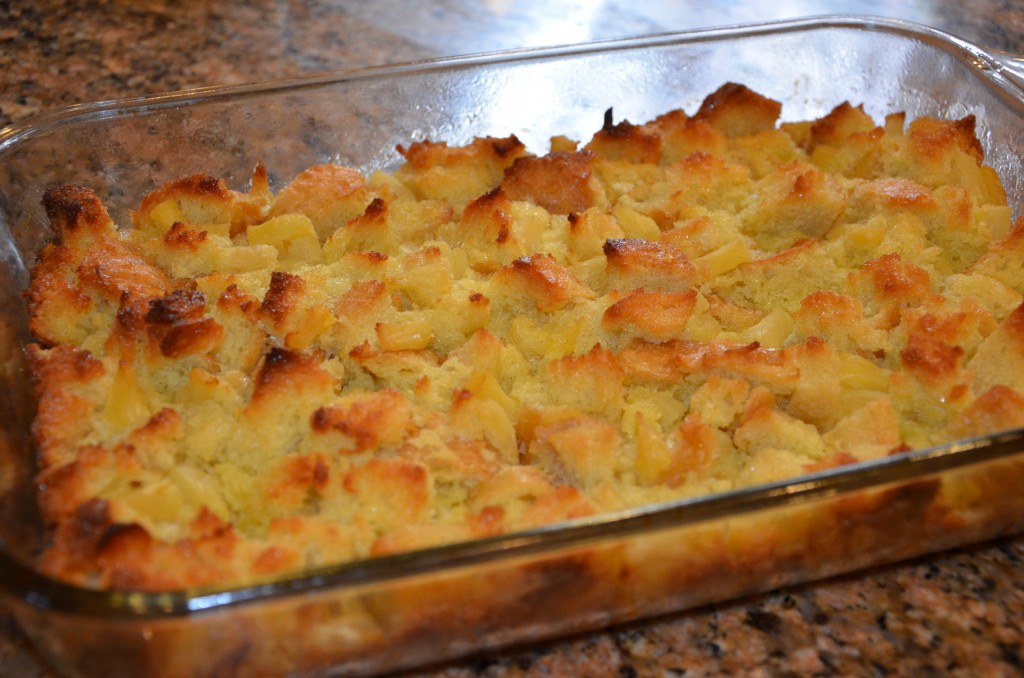 Author:
Gracehill Bed and Breakfast
This is an old family recipe from my Grandmother that I got via my cousin Mary Kae Janke Strocher. It is so good. It has become a Thanksgiving Dinner staple!
Ingredients
1 lg can chunk pineapple drained, tidbit size is great
1½ cups sugar
1 quart cubed bread
2 eggs
1 cup butter
½ cup milk
Instructions
Cream butter, sugar, then beat in eggs.
Add pineapple, milk and bread cubes and stir until mixed.
Pour into a 9X13X2 pan that's been sprayed with vegetable spray.
Bake at 350 for about 1 hour.