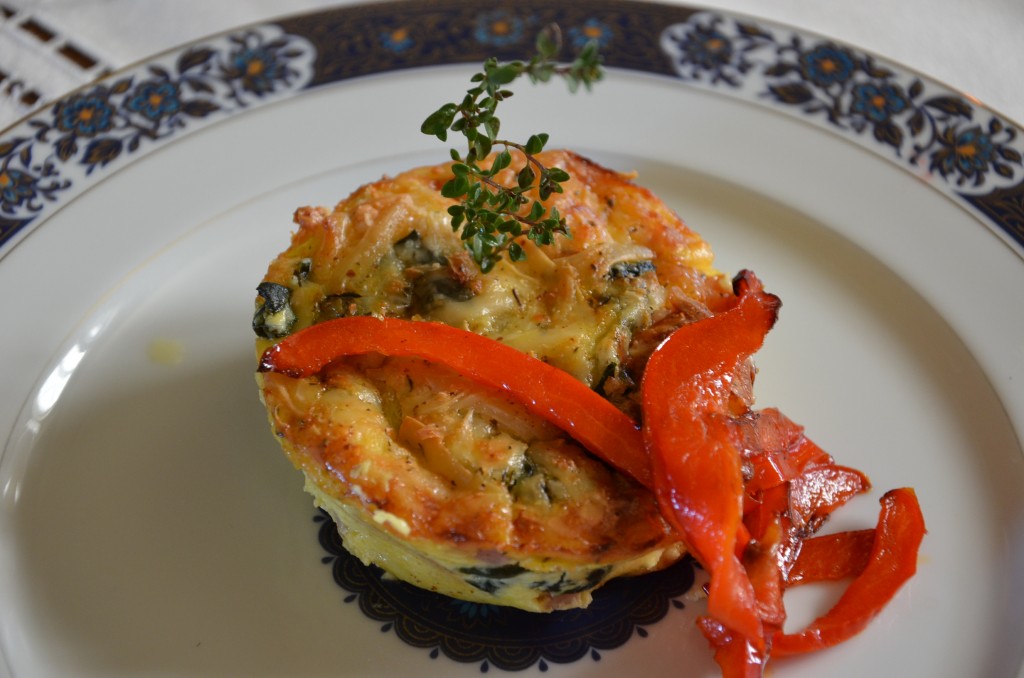 Breakfast- Ham Spinach Gruyere Cheese Bread Pudding
Ham Spinach Bread Pudding This can be made in a 9X13 Pyrex casserole dish, or 8 individual 8 oz circular ramekins. The 9X13 is easier, the ramekins make for a beautiful presentation. Once you take the ramekins out of the oven, let them sit for 10 to 15 minutes, then run a thin spatula around the edges and slide the pudding out onto a plate. Stick a sprig of thyme in it and garnish with sautéed sweet red peppers.
Author:
Gracehill Bed and Breakfast
Ingredients
¼ C butter
1 large onion, peeled and diced (or 3 leeks)
6 oz package fresh spinach ripped into course pieces
½ loaf of challah bread cut into ½ inch cubes
2 C chopped cooked ham
4 oz of shredded Gruyere cheese, about 2 cups
3 oz of fresh grated Romano or Parmesan cheese
2 Tbsp fresh thyme stripped off stems
5 large eggs
2 C heavy whipping cream
½ C milk
¼ C Dijon mustard
Instructions
In a large skillet melt butter over medium heat.
Add onion and cook for about 15 minutes. (The original recipe called for leeks. They are a pleasant taste, but I always have onions around the house, and leeks are more expensive and can be a pain to wash. As you are slicing them up you run into a ring of dirt and have to put them all in a sieve and wash the grit away.)
Add spinach to the onions and cook another couple of minutes until wilted.
Remove from heat and set aside to cool down so you can handle it.
Chop up the ham.
Grate both cheeses in a bowl and mix. Strip the thyme off the stems and mix in with the cheese.
Beat eggs, whipping cream, milk and mustard together.
Spray your baking dish(es).
Spread half of your bread in the bottom of your Pyrex casserole dish or the bottom of the ramekins. Using half the ham, spread a layer on top of the bread. Follow with a layer of half the spinach onion mix, and half the cheese mix. Pour half the egg mixture on top. Repeat with the remaining ingredients layering the bread, ham, spinach and cheese. If using ramekins, be careful pouring on the top layer of egg mixture that it doesn't run over the top and down the sides, pour slowly.
At this point cover, and put in the fridge overnight. The next morning take out and let set out 30- to 60 minutes before putting in a 375F degree oven. Baked loosely covered in foil for 45 minutes. Remove foil and bake the last 15 minutes till light brown on top. Let rest for 10 to 15 minutes before serving.