Breakfast- Prosciutto Strata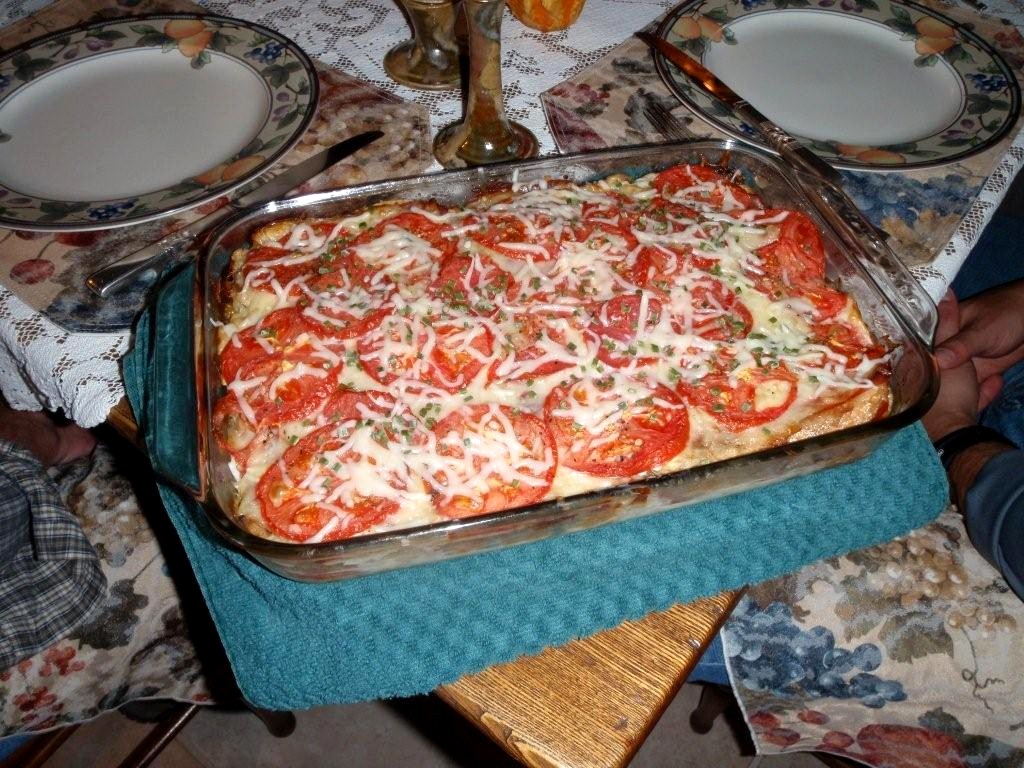 Author:
Gracehill Bed and Breakfast
1 loaf sourdough bread 1- 1 ½ #,
sliced no more than a ½" thick
8 oz cream cheese, room temperature
½ # mozzarella, grated or fresh cubed
¼ cup pesto
8 oz prosciutto thinly sliced
1 # tomatoes, thinly sliced
5 eggs
1 ½ C whole milk or ½ and ½
½ T salt
freshly ground pepper
Spray a 9X13 Pyrex dish with non-stick spray.
Take ½ of the bread and spread with ½ of the cream cheese and ½ of the pesto.
Layer on the bottom of the 9X13 so the bottom of the dish is covered, cheese side up.
Layer ½ of the mozzarella, ½ the prosciutto, ½ of the tomatoes.
Repeat with a second layer of everything.
Whisk the eggs, ½ and ½, and salt and pepper together and pour over the top.
Chill at least two hours or overnight and bake off at 350 until puffed and golden brown, about an hour.
Let it rest for 10 minutes before serving.