Coffee Cake- Apricot Almond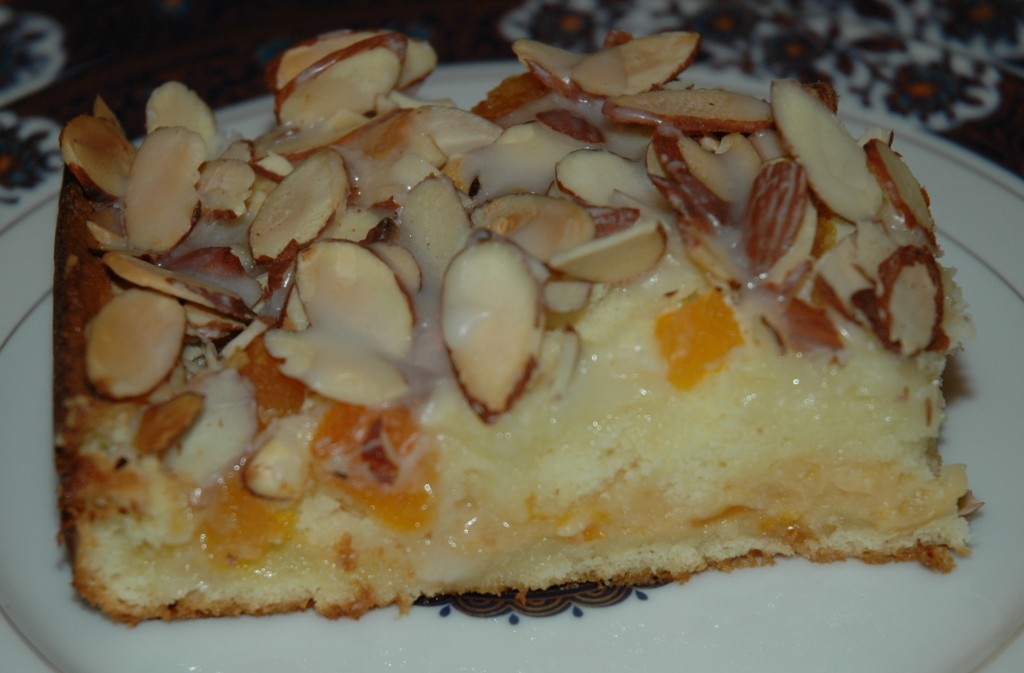 Author:
Gracehill Bed and Breakfast
4 oz of cream cheese, softened
½ cup apricot preserves
16 dried apricots, cut into small chunks
1 (16oz) package pound cake mix, divided
1 cup (8oz) sour cream
½ cup milk or half and half
2 large eggs
½ t almond extract
½ c sliced almonds
powder sugar glaze
Mix by hand soft cream cheese, apricot preserves and 1 T of cake mix just until blended, set aside.
Beat sour cream, milk, eggs, almond extract and remaining cake mix on medium speed
scraping the sides of the bowl until combined.
Spray a 9X13 pan and pour in half of the batter.
Spread over the top all of the cream cheese mixture.
Pour and spread the remaining batter.
Dot the top with the chunks of apricots.
Sprinkle on top the almonds.
Bake at 350 degrees for 35 to 40 minutes until a toothpick comes out clean.
Cool slightly, drizzle on glaze and serve.