Cookies- Chocolate Chip Pecan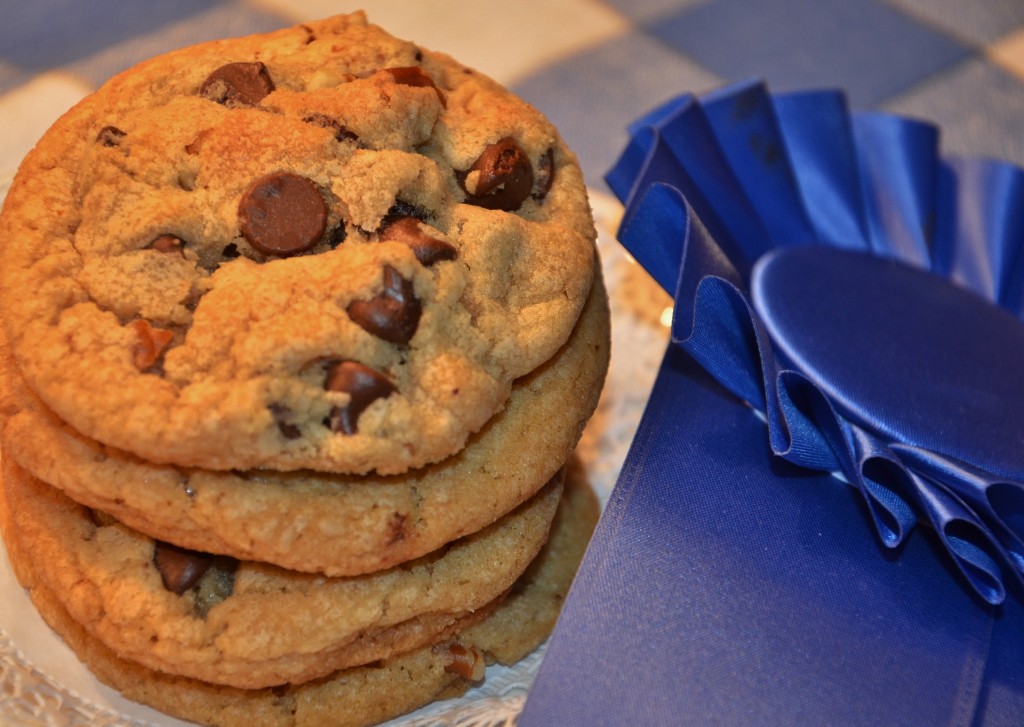 Author:
Gracehill Bed and Breakfast
1 ½ Crisco Bars (plain)
1⅛ C Lt Brown Sugar
1 ½ C white sugar
3 eggs
2 ½ t vanilla
1 ½ t salt
1 ½ t baking soda
3⅜ C flour
12oz semi-sweet choc chips
Nuts of choice, I use pecans and around a cup, chopped
Preheat to 375 degrees F
Cream Crisco and both sugars together.
Add eggs and beat.
Mix in vanilla, salt and baking soda.
Add flour and mix.
Add choc chips and nuts and combine until evenly distributed.
Roll into balls. (see below)
Bake for 10-12 minutes on a sprayed cookie sheet.
Judy leaves them in for 11 minutes and gets around 47 out of a batch of 3" cookies. I make mine a little smaller and I get around 66 out of a batch. The number would also depend on how much cookie dough you eat prior to rolling out your balls….. If you refrigerate your dough, it will probably take 12 minutes to bake.