---
Seven consecutive nights for the price of six- No additional explanation needed!
---
Pampered Midweek Special-Pamper yourself when you book Gracehill for 5 nights, arriving Sunday departing Friday. You will have a choice between receiving a picnic lunch for two, chocolate dipped strawberries and an appetizer tray… you name the day and gourmet experience you desire, or, choose instead to take $100 off the total price of your stay.
---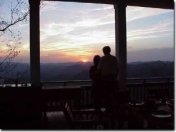 Romantic Getaway- honeymoons, anniversary, proposals- This package will be custom made to suit your desires. It can include food and/or flowers. Perhaps you would like to take advantage of the massage special below. Due to widely varying tastes and availability we find our guests prefer to bring their own spirits. While responsible drinking is permitted, portions of Blount and Sevier Counties are dry. You may wish to purchase prior to your arrival. We'll provide everything else to go with your champagne toast.
---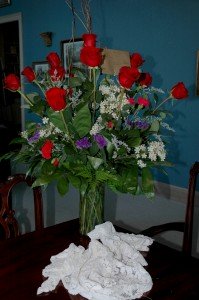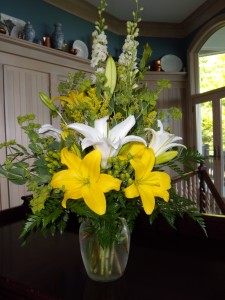 If you are counting on the "YES" answer, we have a 19 year track record with a 100% success rate! So, consider The Proposal Package– this package includes roses or a mixed bouquet (colors and styles up to you), two Gracehill Pottery Mugs in your choice of colors, chocolate dipped strawberries and a picnic lunch or an appetizer tray which has chocolate dipped strawberries included. $180.00 plus the room rate of your selected room.
---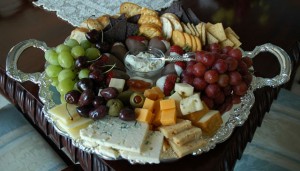 Afternoon/Evening Hors d' oeuvres Tray- The selection on the tray varies by season and availability. Everything is bought fresh, hence this needs to be ordered before your arrival. For $48.00, there is an assortment of hard cheeses and spreads, crackers, fruit, and sweets like twice-dipped chocolate strawberries and English toffee.
---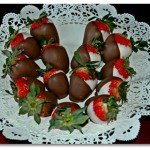 Ahhh, Love on a Plate- Indulge with a plate of twice dipped chocolate covered strawberries, first white then milk chocolate for $20.00, (in season.) For an additional $8.00 you may add a bottle of Sparkling Apple Cider chilled in an ice bucket with champagne glasses to welcome you back from your day sightseeing.
---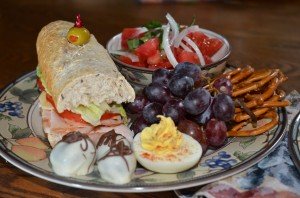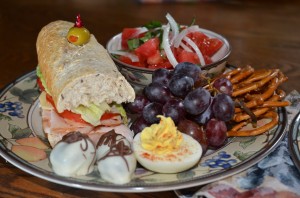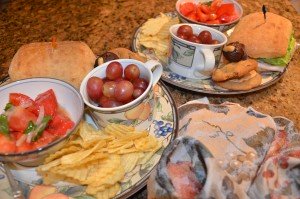 Picnics-Packed in coolers, backpacks, or packages to go if eating on the road home, $20.00 each or $30.00 for two. In most cases we need to know ahead of time so we can have your choices like fruit and lunch meat, (turkey, beef, or ham) bought fresh. We always have a choice of several different kinds of cheeses on hand. Don't want to leave the property, we'll plate it to eat here.
Samples:
meat, cheese, lettuce, tomato on fresh-baked regular French bread or multi-grain French bread, fresh fruits, some type of fresh salad, (in the summer often a tomato/onion/basil salad from our garden), crunchies like homemade trail mix or chips, assorted drinks, and a fresh baked dessert.
vegetarian? substitute 3 cheeses for the lunch meat above
---
Massages- Relax with a deep tissue massage available from area massage therapists. The masseuses travel to the top of the mountain and deliver a little slice of heaven at our B&B. The rate is $90 an hour, $120 for an hour and a half. No charge for canceling up to 24 hours beforehand.
---