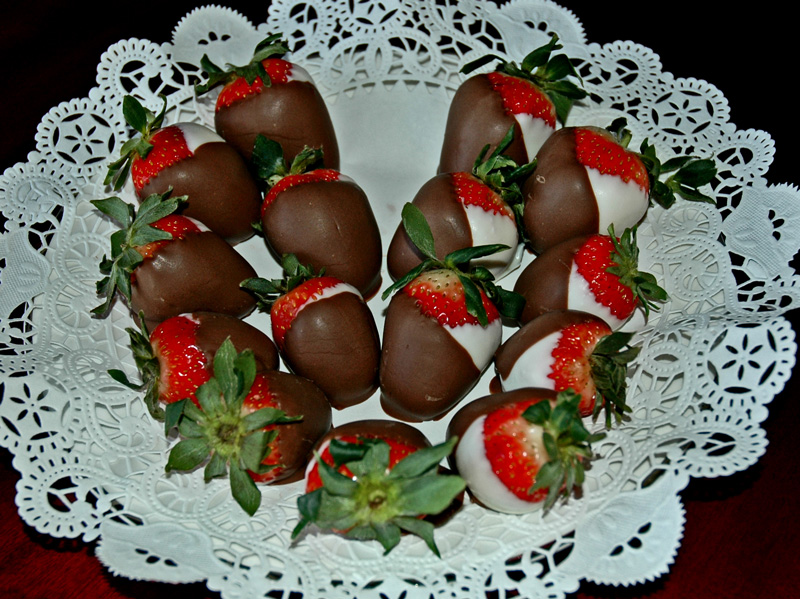 Valentine Chocolate Dipped Strawberries
It's that time of year, guys and girls, to be thinking of the one you love. If you're pressed for time, or would rather just visit the Smokies in the spring instead of February, purchase a Gift Certificate to be given on the 14th but redeemed later, and we'll include a complimentary plate of Chocolate Dipped Strawberries. There is still time for us to get the certificate in the mail, or I can overnight it. Mention Warm Weather Valentine when calling!
So speaking of warm weather, it has been an unexpectedly mild winter this year. So far... I'm still waiting for the other shoe to drop. As most of you know, the last couple of winters, I have taken winter reservations weather dependent. Translation, call me with your name, phone number, email address, dates and room request. I'll call you three days before your arrival with a weather update. If that four letter word "snow", is not in the forecast, it's a reservation/stay made in heaven. If the weather doesn't cooperate there is no deposit lost. Our regular reservation season is April-November, and a couple of 2012 November weekends!! are already filled at the Bed and Breakfast with

Ahhh, No Room at Award Winning Inn!
Guests are thrilled, me less so, with the occaisonal appearance of this young bear. For the last eight weeks, he has been in hibernation, which makes me happy, happy, happy!

What did thrill me was winning a Blount County Chamber of Commerce Award. Five Businesses with Under Five Employees were honored for meeting six different criteria including Exceptional Customer Service. My thanks go to those guests who nominated Gracehill and our great local Chamber!
You Can Never Have Enough Chocolate!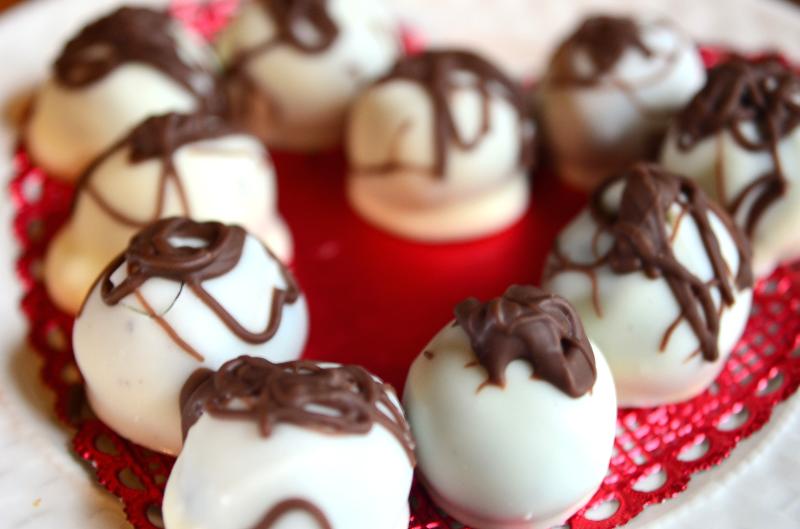 Chocolate Truffles
Okay, if you are allergic you have my sympathy, for the rest of us, these Chocolate Truffles are easy to make and only take three to four ingredients! The English Toffee recipe is the best I have ever made. The trick for toffee or caramels, for that matter, to turn out, is to make them while it is NOT raining! For all our website recipes click here!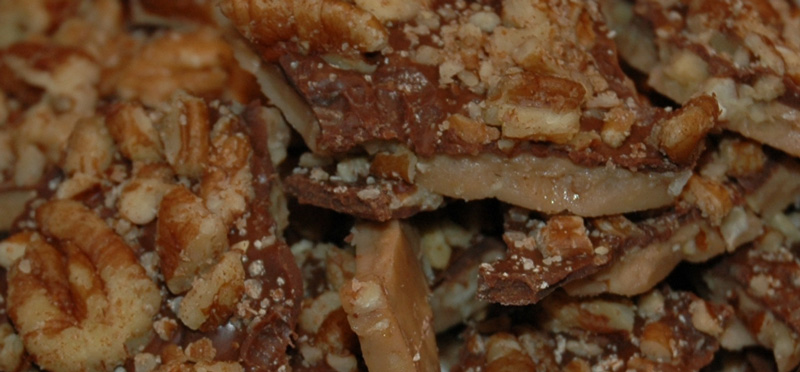 English Toffee
.
Gracehill Bed & Breakfast
1169 Little Round Top Way
Kathleen Janke,
Owner-Innkeeper
(865) 448-3070
toll free (866) 448-3070

Follow us on