Snacks- Chocolate Peanut Butter Rice Chex Mix- Gluten Free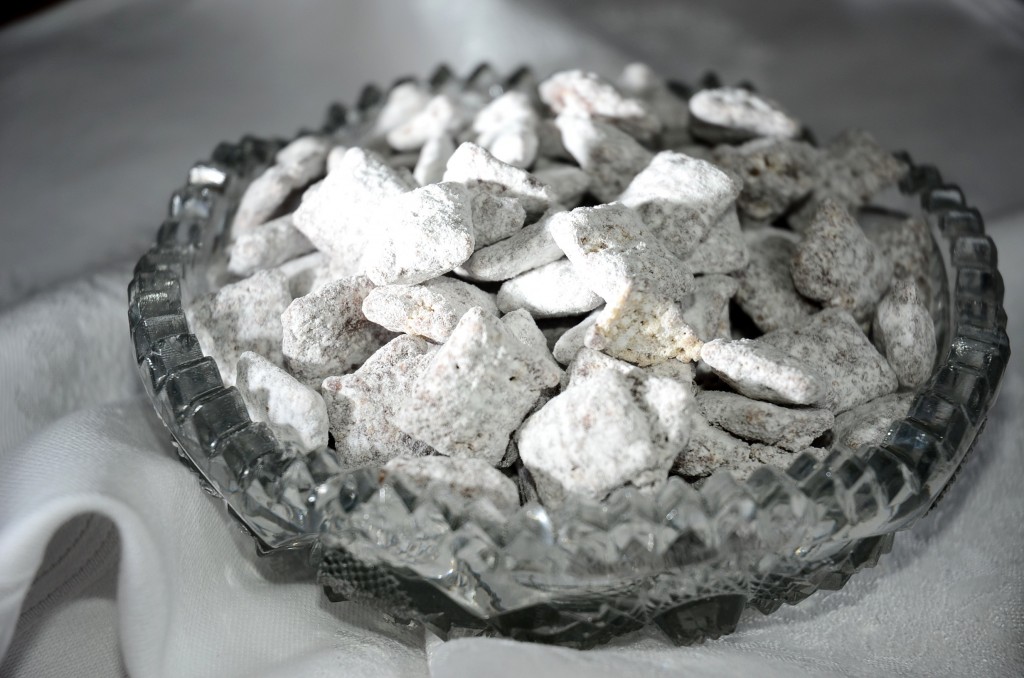 Author:
Gracehill Bed and Breakfast
I saw a bag of this at Sams Wholesale the other day, called Muddy something, so I suppose you could buy it pre-made.  It might be cheaper homemade, and you don't have the extra chemicals in it!  I got this recipe from Carol Weiner of Townsend, TN, at Tuesday's Dazzling Domino's Dames!
Ingredients
9 cups of Rice Chex (almost a whole box)
½ cup of peanut butter (doesn't make any difference if it is creamy or chunky, but I use creamy.)
12 oz bag of semi-sweet chocolate chips
powdered sugar
Instructions
Melt the chocolate in your microwave or on your stove top and add the peanut butter.
Mix just until creamy smooth.
Pour over the Chex mix in a big bowl.
Gently toss and stir until covered.
Pour a cup of powdered sugar on top of the Chex mix and toss until pieces start to separate. You will do this 3 or 4 times using a few cups of powdered sugar, but I never measured exactly how much.
This freezes well.
Read More
Cookies- Chocolate Peanut Rice Crispy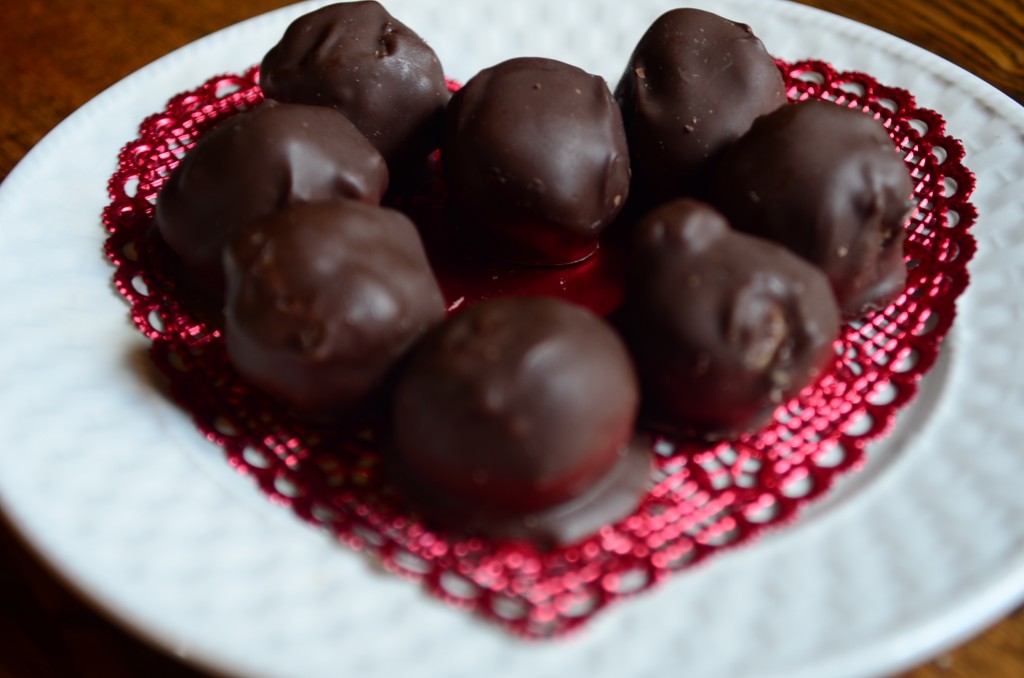 Author:
Gracehill Bed and Breakfast
This is from Jan Whitt, Townsend, TN, one of the marvelous Dazzling Dedicated Delightful Domino Dames!
Ingredients
2 C creamy peanut butter
½ C butter
4 C confectioner's sugar
3 C rice crispy cereal
2 C semi-sweet chips
Instructions
Melt and blend together butter and peanut butter in a saucepan over low heat.
In a large bowl mix sugar and cereal well.
Pour melted mixture over cereal and mix.
Form into 1 inch or smaller balls while warm.
Place on a cookie sheet and chill in fridge overnight or in the freezer for 30 minutes.
Melt chocolate in the microwave or in a double boiler and keep melted while working with balls.
Dip them in the chocolate and place back on the cookie sheet and chill until firm, then refrigerate or freeze in an airtight container.
Read More