Closed Until Further Notice
Spring is a glorious time of year to visit our Smoky Mountain Inn, Gracehill Bed and Breakfast, a Townsend, TN, B&B, with a 360-degree view. We are the highest home in the county and border the Great Smoky Mountains National Park. We've won 43 different awards from culinary (35) to gardens and service. Our favorite is, three years in a row, "Best Scenic View from a B&B in the United States" from Inn Traveler magazine. Your privacy is second only to the view.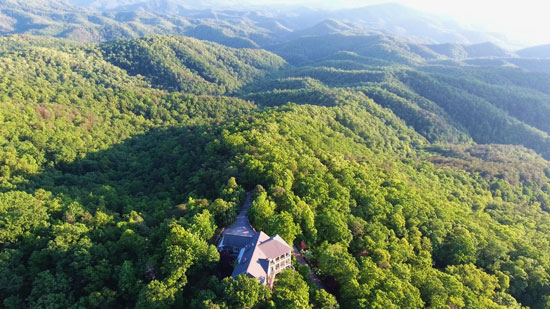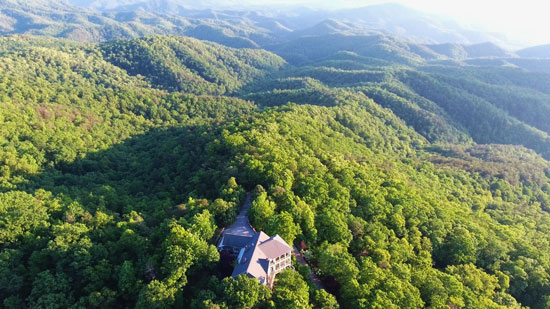 Activities set the stage, nature steals the show. Please allow us to share this beautiful area with you. Our Day Trips page has 18 different ways you can spend a full day, and that is the tip of the iceberg. We are in the middle of a triangle formed by Gatlinburg, Pigeon Forge, and Townsend, and we are only minutes from all three. Select Townsend, the "Peaceful Side of the Smokies", and you have the natural beauty and serenity of the Cades Cove entrance to the Smoky Mountains National Park. Spend a day at leisure and feel you have stepped back in time, or, there is auto touring, hiking, biking, fly-fishing, tubing, kayaking, caving, strolling the bike trail, and touring the Great Smoky Mountains Heritage Center and Museum! Heading in the other direction, Gracehill Bed and Breakfast is only eleven miles from a "shop till you drop" experience in Pigeon Forge. Music theaters, outlet malls, and Dollywood are but 20 minutes away. Take a little-used entrance to the Great Smoky Mountains National Park and drive gorgeous River Road to Gatlinburg only 15 miles away. Fine restaurants, shopping, the aquarium, the arts and crafts community, and Roaring Fork Motor Nature Trail are the best Gatlinburg, TN has to offer. Flying in? Knoxville's McGee Tyson Airport is 35 minutes away and a private airfield is 15 miles from the B&B in Sevierville. Maryville College is a 30 minute drive, The Great Smoky Mountain Institute at Tremont 15 minutes, and the University of Tennessee 50 minutes.
A beautiful sunrise, an elegant breakfast, a day spent doing nothing or everything and the romance of watching the sun go down over the mountain ranges of the Great Smokies. An intimate setting in a place of grandeur. Our photos, and Sunset Video, all taken on the property, speak a thousand words…. with


Save
Recent Posts
My dad passed when he was forty-eight.  Granted he wasn't as old as my grandparents, but it seemed like a reasonable age.  Now that I am sixty-five, I have a slightly different perspective.  We shared a number of similar traits.  Both went into the sciences and ended up in art later in life.  Both made […]

A long but fruitful journey…  Today Little Round Top Subdivision in Townsend, TN, home to  Gracehill Bed and Breakfast, and the community of Laurel Valley were designated the 19th and 20th certified Firewise communities in the State of TN since 2002 by the National Fire Protection Agency. Nine years ago, I was invited to an […]