Side Dish- Deviled Eggs and Hard Boiled Eggs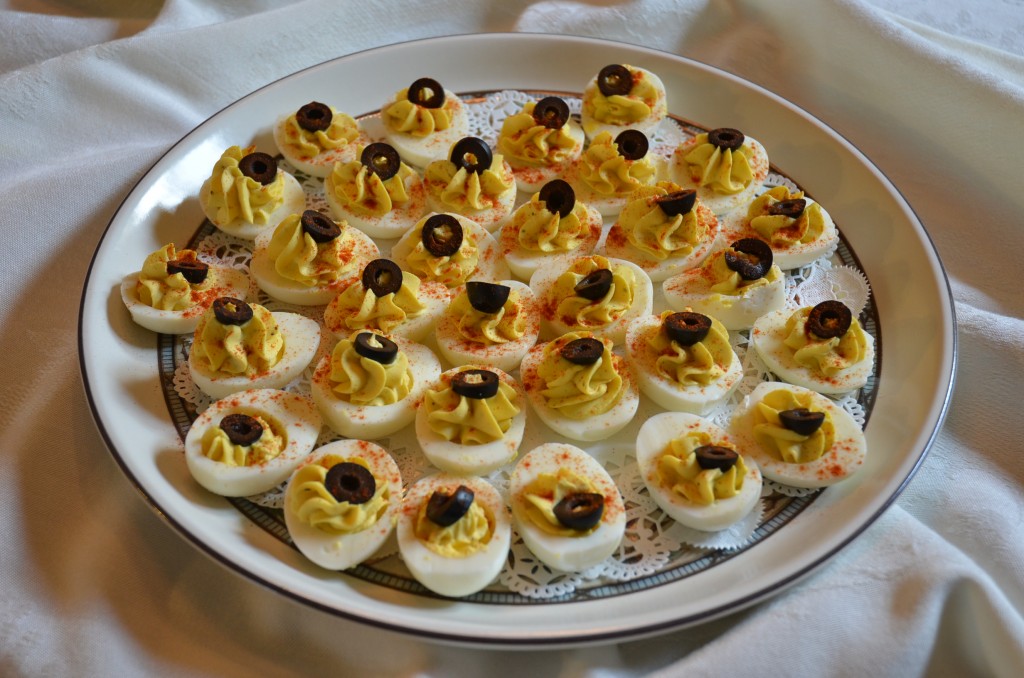 Author:
Gracehill Bed and Breakfast
18 Large Eggs
¼ C plus 1 Tbsp of Mayo
¼ C plus 1Tbsp of Sour Cream
1 Tbsp Dijon Mustard
½ to 1 tsp Lemon Pepper
Garnish with black olives, or green olives and a little sprinkle of paprika.
The amount of ingredients above is not etched in stone. Once you cut the egg in half and plop the cooked yolks into a food processor, add a ¼ cup of the mayo and sour cream.
Add a little less than a tablespoon of the mustard and start off with a ½ a teaspoon of lemon pepper.
Pulse the mixer until smooth then taste the mixture. Keep adding a little more of the above ingredients until it tastes the way you want.
There is salt in the lemon pepper so add any extra salt very sparingly.
You are looking for a texture that is neither too soft or too firm to pipe out of a pastry bag for the effect you have above.