Autumn Splendor East TN Style
(Skip the cellophane, we are celebrating this September/October with the bottomless cookie jar. Home baked family recipes, everything from gingersnaps to white chocolate/peppermint topped sugar cookies!)

Fall Display at Gracehill Entrance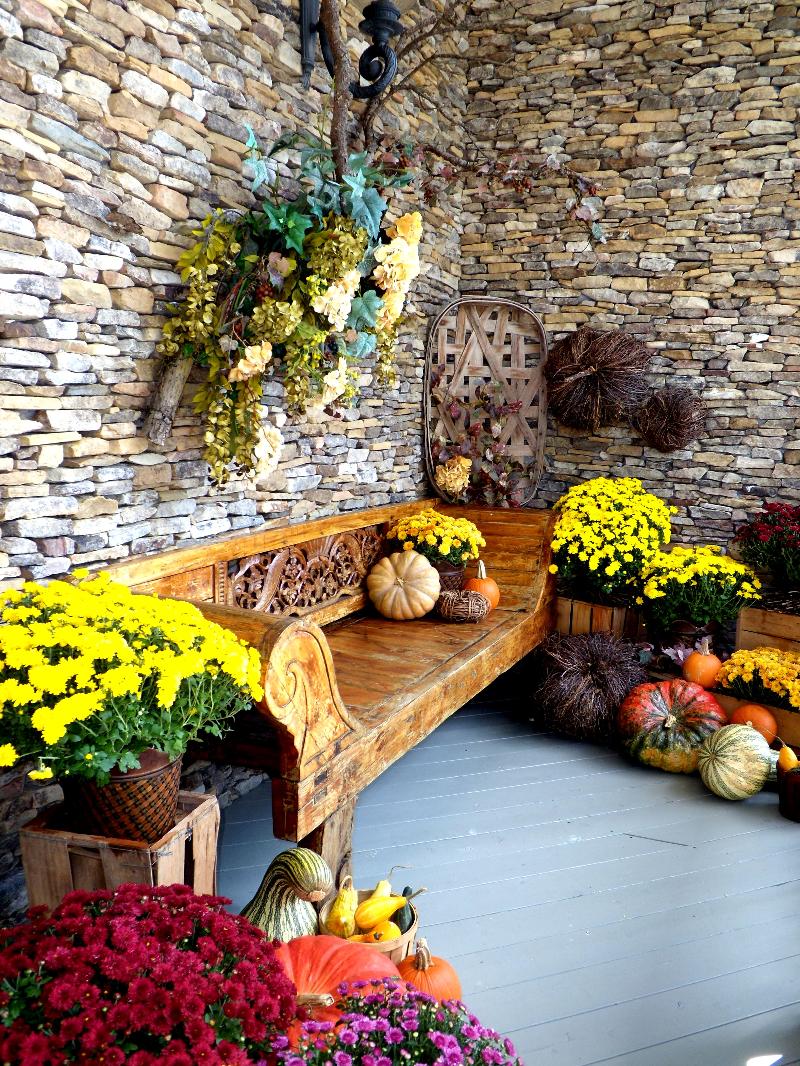 Fall has always been my favorite season of the year. Don't get me wrong. There are few experiences as nice as open windows on the first day of spring, smelling the new earth and watching spots of color burst forth weekly. But with fall, it's like
Someone
took a paint brush and with broad strokes covered the whole canvas as far as the eye can see with brilliant crimsons, oranges, yellows and golds. Too bad winter follows. I suppose winter just makes fall a little sad and spring that much nicer.
I recently read an article about the free perks of staying at most bed and breakfasts as opposed to a big city hotel. At
Gracehill
you aren't paying for parking and you don't need a valet, you're 50' from the front door. Breakfast is not only provided, it is not a round piece of hard tack with a hole in the middle. Wi-Fi is not only free, there is a complimentary computer for guest use. Snacks are 10' out your bedroom door not 10 flights down in the gift shop open from 8AM to 8PM. Free long distance phone service, okay not France, but surely you have friends in the United States... You won't have to wait in line for the treadmill, my 82 year old mother will happily jump off. We're not located in a questionable area of town unless you don't like bears. Don't like the pillow? Ask for a harder or squishier one. Spend the whole weekend walking around in our robes and set the trend. Need the room de-feathered or distilled water for your CPAP machine? There is no charge for the mini bar which is really a maxi bar. Need a special diet? Let us know ahead of time. Buy a steak and grill it here. Free satellite, videos and equipment. Need a concierge 24 hours a day? We can tell you where to go, how to get there, how long it will take AND the change in elevation during the trip. Enough! You get the picture. Wherever you end up this fall, make it a bed and breakfast. Blessings from mizkathleen@

Egg Recall Has No Effect on the

"Crazy Eyed Girl!"
Americaunas or the "Crazy Eyed Girl!"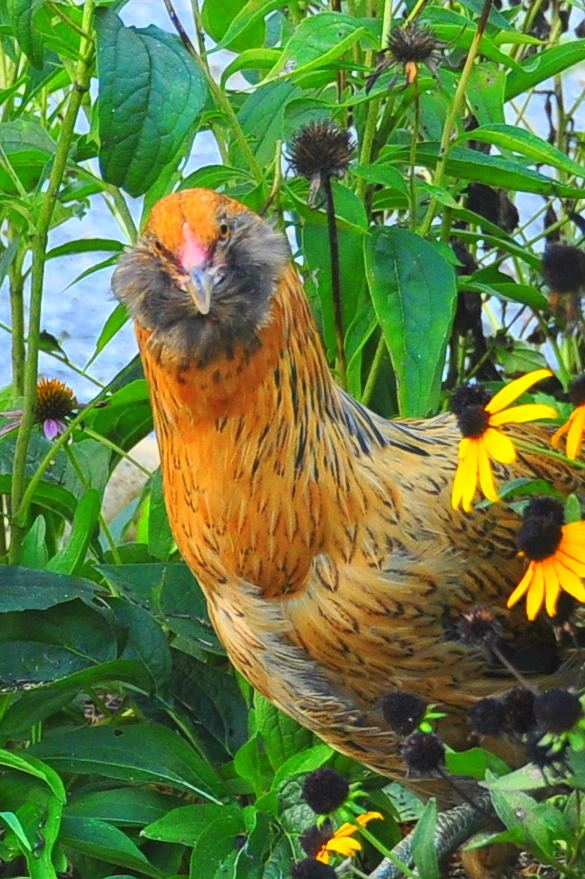 When is food less about what we put in our mouths and more about a work of art? In a third world country there is no doubt about the answer, but here in the States, for some people, the answer is harder to discern. It's not only how we present our food, but increasingly, where we buy it and where they bought it!

As the world becomes more and more aware of the origins of our food, I'm happy to say at age 11, Jake Molina, the nephew of my friend and Gracehill Wizard Extraordinaire, Julie, has started raising chickens. We are the grateful recipients of the product thereof! Jake's mom Dawn says, "I don't know if ours could be called free range chickens because they are not always free to range. We have lots of coyotes and neighborhood dogs that want to eat them. They have their big yard to roam and scratch in, but we only let them range when we are outside. They definitely could be called cage free though!" Beside the Americaunas, Jake also has Buff Orpington, Rhode Island Reds, Silver Laced Wyandottes and Golden Comets. They hope to get some Black Copper Marans that are prized by French chefs. Ooh la la! (Americanized version. My sister the French major says they would say, Oh la la la!)



When Are Eggs a Work of Art?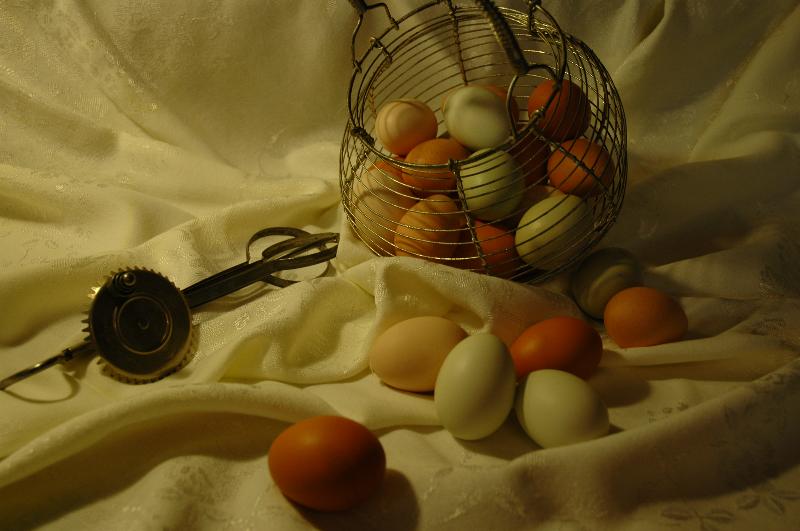 Or Just Food, or Just Work? Jake Molina Starting Young...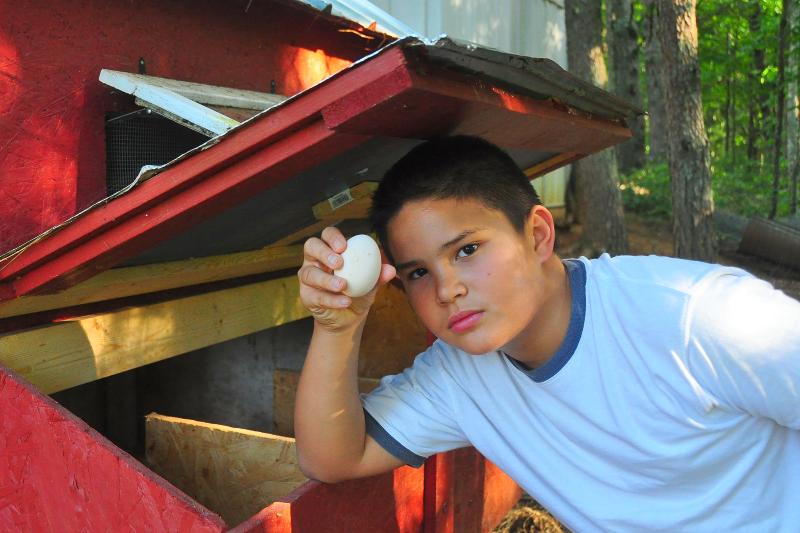 Count Sheep Not Calories
w/this Award Winning Recipe

Best Pie in the Cove!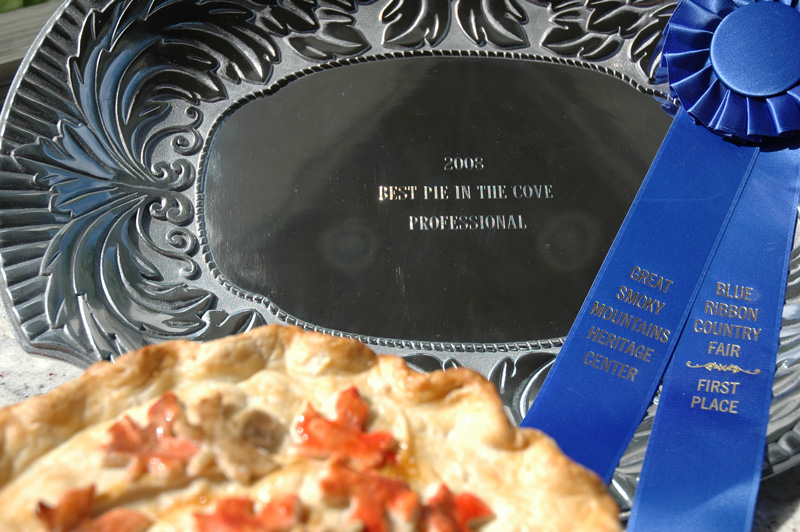 The
Great Smoky Mountains Heritage Center's Blue Ribbon Country Fair
is coming up on September 24th & 25th, the same weekend as the
Townsend Fall Festival
and Old Timers Day in the Cove. In 2008 we won Best Pie in the Cove with the entry pictured,
Apple Pork Pie
. I'm mulling over what to enter this year, a breakfast bread or another pound cake. Either way this fair is a ton of fun and between it, and the Festival at the Visitor Center, you can spend the whole weekend eating, listening to blue grass music, and touring all the exhibits.
Click here for all our recipes.
A Roaring Fire with an Autumn Breakfast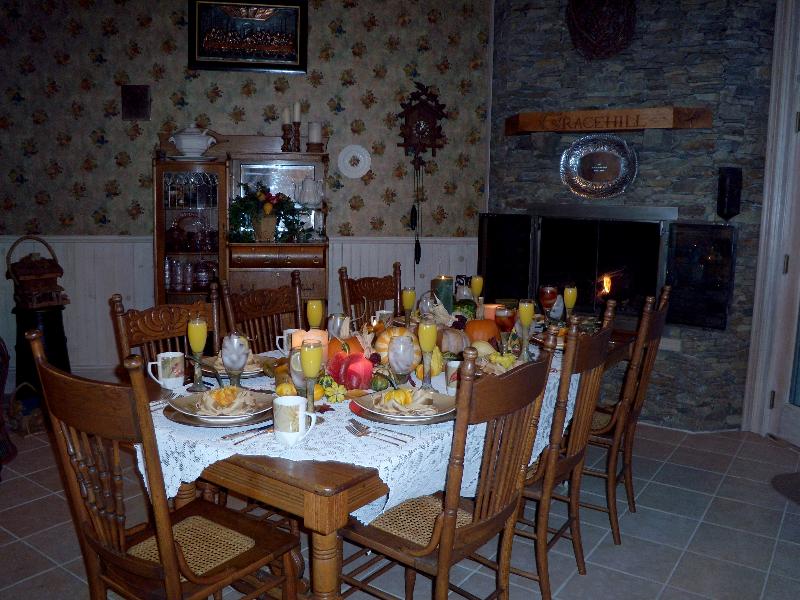 Gracehill Bed & Breakfast
1169 Little Round Top Way
Townsend, TN 37882
Kathleen Janke,
Owner-Innkeeper
(865) 448-3070
toll free (866) 448-3070
Follow us on
Upcoming Events